Welcome To
ROSTERCARE
ROSTERCARE, professional, caring and independent healthcare staffing agency catering towards the staffing requirements of healthcare clients nationwide.
We offer Permanent, Temporary and Specialist staffing solutions. This includes Registered Nurses, Assistant Practioners, Senior care assistants and Healthcare Assistants. We are aiming to bring quality to care by supplying qualified, reliable and professionally trained staff.
We are Independent and professional nursing agency,guarantee to be available 24/7 and to provide a fast and efficient response to all enquiries. We also assure a personal commitment to you as we understand your ever changing needs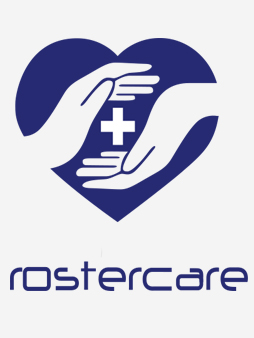 Why Rostercare
BEST PROFESSIONALS
We recruit the very best professionals who embrace our values and motto. Each and every staff is flexible, highly experienced in their field and willing to work any time, often at short notice, to support our clients. This enthusiasm and commitment to care, teamed with exceptional skills and passion is hard to come by. We demand the greatest commitment from each and every staff and thus provides the quality care.
COUNTRY WIDE SERVICE
Our services are available nationwide, we have manned offices in Norwich , Derby & Manchester and are available to help 24/7 , 365 days a year . We expand our services based on customer demands .
AWARDED
SUPPLIER STATUS FOR NHS WORKFORCE ALLIANCE
Rostercare is proud to announce we have been awarded supplier status for the NHS Workforce Alliance. Over several years supplying the Care Private Sector and gaining a reputation for professionalism, consistency and reliability, we are excited to move on to the next level in partnership with the NHS.
NHS Procurement in Partnership (LPP, Commercial Solutions, East of England & North of England hubs combined) and Crown Commercial Service (CCS) are public sector organisations that have come together in collaboration with the intent to explore the whole portfolio of health workforce services as part of the new NHS Workforce Alliance.

NHS Workforce Alliance is pleased to announce the National Framework for Clinical and Healthcare Staffing to support the NHS and the public sector in their future recruitment strategies. Customers and suppliers will benefit from a strong partnership that brings together CCS, as the biggest public procurement organisation in the UK, combined with the extensive expertise and experience that NHS Procurement in Partnership has in the NHS. Whether you are an organisation we can help with your recruitment needs or a Healthcare Professional looking for the widest choice of temporary work in the sector please don't hesitate to contact our friendly and knowledgeable teams of dedicated Recruitment Consultants and Compliance Managers.